8-10 inches of snow was groomed this early morning. Both Pisten Bullies groomed up all the combi trails this morning including the connector into town for the Foundation Event Saturday " Ski from ABR to Ramsay through 4 trail systems". 22 km to 156 km depending on your route. Details on https://andersonbluffsrivertrailsfoundation.org/event-2022-project-connect-nordic-event
Groomers scheduled again for Friday early AM and Saturday….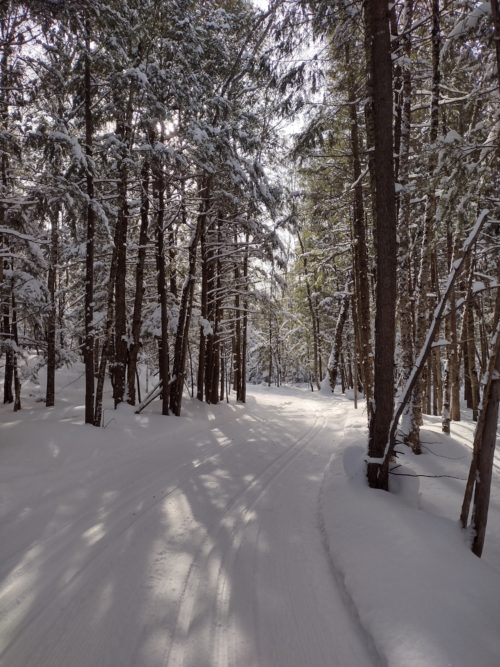 Classic only groomers Widetrack and Partner groomed up all the classic only trails with multiple passes.