We asked a few SISU members and friends to pray for snow last week…. Stop praying please. We have received 14-18 inches of snow over the last few days. The 6 groomer operators have been going long shifts and the Frontend Loader/plow driver too. I am very lucky to work with such a skilled and dedicated team. The skiers and racers hardly see them but give them a thumbs up or High 5 when you do.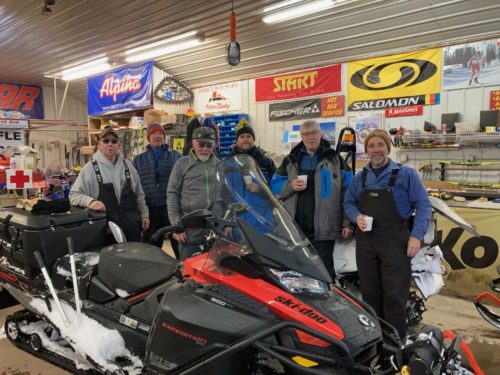 We groomed all of ABR this morning and headed into town to groom SISU Ski Fest Race course. The SISU Race course is looking great.
Day skier trails for Saturday are looking good also. Remember the race course is open for day skiers about 12 noon. Classic only trails except Jack Pine are open at 9 AM. …about 35 km , Skating will be limited to Deer Trail, Pelty, and Dog trails will be open for skating/striding at 9 AM .
SISU Racers follow the SISU Ski Fest website for questions it is a great website with all the details.