We had a great day of skiing today, the 1-2 inches of new snow groomed into the base well and we groomed 65 k this morning. Powertilled and reset all the classic tracks except on part of Peltonen and the dog trails. Classic only groomers were out on the famous single tracks. That's all very cool but what I will show you a picture of is so special. This group of families has been coming up here for about 15 years….and then they starting to have children and the children grew up. This is what makes our job so rewarding.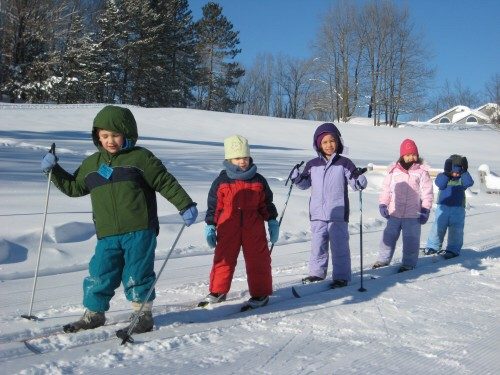 The children 11 years ago pictured above
This picture is from today….