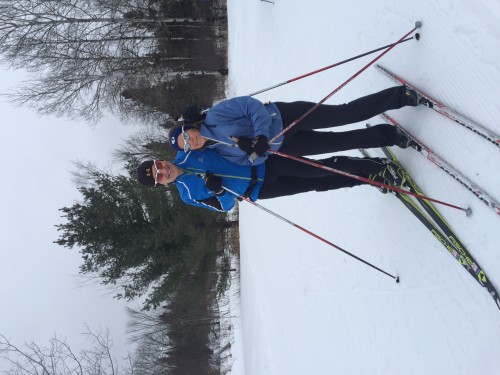 We had another good day of spring like ski conditions today…and no rain.  Many happy skiers today, recreational skiers and racers.
The trails are holding up well with snow, some of the trails in the wetlands and along the River are being challenged by rising water. We ran both PB's this morning and the BC on the classics. We groomed 50 km.
For Monday we will be doing touch up grooming on about 15-30 km of trails depending on the conditions.