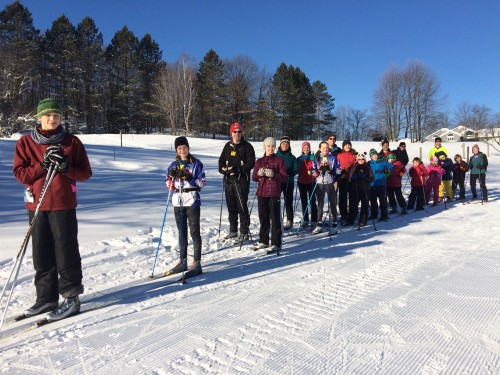 We had a great day of skiing with sunshine and mild temps..We groomed most of the combo trail this morning and we ran the PB on Windy Ridge to firm it up and flatten it out… The picture  is the group that has spent MLK weekend with us for the last 13-14 years…..they have sure grown!
Many questions on the weekend forecast and grooming…..
We groom until the snow is gone or the last weekend of March 26th this year.
We do not preserve the snow if it gets warm by closing, we have equipment to remove frozen ruts etc.
If it rains…..we  groom the trails when it freezes to prevent icy conditions.