HISTORY
ABR has been in business and incorporated since 1995. We have been selling firewood for 19 years with a very good reputation. In the 2012 we stepped up the firewood production to a high production firewood processor and trucks and equipment to support the business.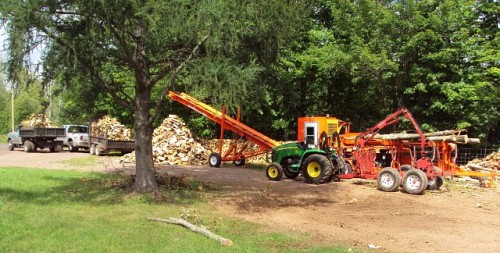 In March 2014 we set up on US2 for access to an all-season road and quicker access to our delivery area.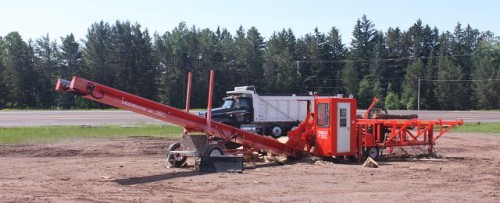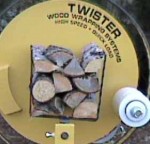 In May of 2014 we added a firewood bundler from Twister to produce uniform firewood bundles.
FIREWOOD
Sizes, shapes and species
Not everyone likes the same flavors so we do produce different sizes and species of firewood. Our standard firewood is mostly Maple. We do have Ash, Oak, White Birch, and Cherry available. Our standard length is 16 inches and we split to different sizes for different customers. Larger wood for outdoor boilers is available. Our wood is all local cut from our managed forests and purchased in logger cords from the local area. All of our trees are natural and grown organically.

DELIVERY
We have 5 trucks available for deliveries. We like to deliver at least 2 cords but have been known to deliver smaller loads as needed. We normally do not charge delivery for orders with the large truck. The large truck is a quad axle dump truck and has a 37 cubic yard box which can hold 14 face cords. We don't always run the big quad in the winter.

FACE CORD
We sell Firewood by the facecord. A face cord is wood stacked 4 feet high in a row 8 feet long and is the width of the wood, normally 16 inches. There would be 3 Face cord to make a full cord, however a logger cord of 8 foot logs does not make 3 face cords, it makes about 2.4 face cords. We have a reputation of delivering fair and generous size loads. A face cord of wood fills the back of a normal size pickup thrown in, not stacked.
DRY WOOD
We know the moisture contact of the wood we sell. It is important not to burn green wood due to the creosote it creates. We check our wood with a moisture meter and will let you know the honest dryness to expect when you burn the wood.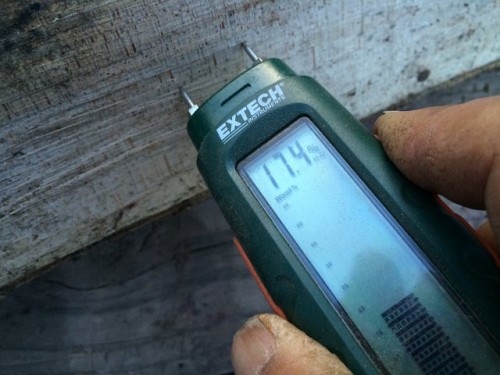 Winter wood for  December 2016
We have about 100 face cords of hardwood that is dry, it was cut early spring and is a mix of ash, maple and oak and some birch. We are delivery when the weather is favorable…don't wait until the last chunk of wood goes in your furnace to call.
It is not too early to get on the wood list for next summer or fall delivery!!!!
QUALITY
We may not be the cheapest source of firewood. We are professionals with insurance, licenses and a good reputation to stay in business. When you call, we call you back; when we say we will deliver, we bring you what we say we will deliver, not shorting you on quantity or quality!
PRICE
$75 per face cord at the wood yard
$1050-1,100 for a full quad dump truck delivered. summer only
$80 per Face cord delivered for smaller loads
$60 for a pick up load of Campfire wood at the wood yard. (Not always available)
Smaller orders are welcome, an armload, wheelbarrow load etc.
Animal bedding/wood chips are also available for sale
6% Michigan Sales tax applies.
ORDERING
Call Eric Anderson, Owner on the cell phone 906-364-3502 to get details, or place orders.
Office phone 906-932-3502/ Fax 906-932-0042
Get on the list early so we have your wood reserved you only pay once the wood is delivered.